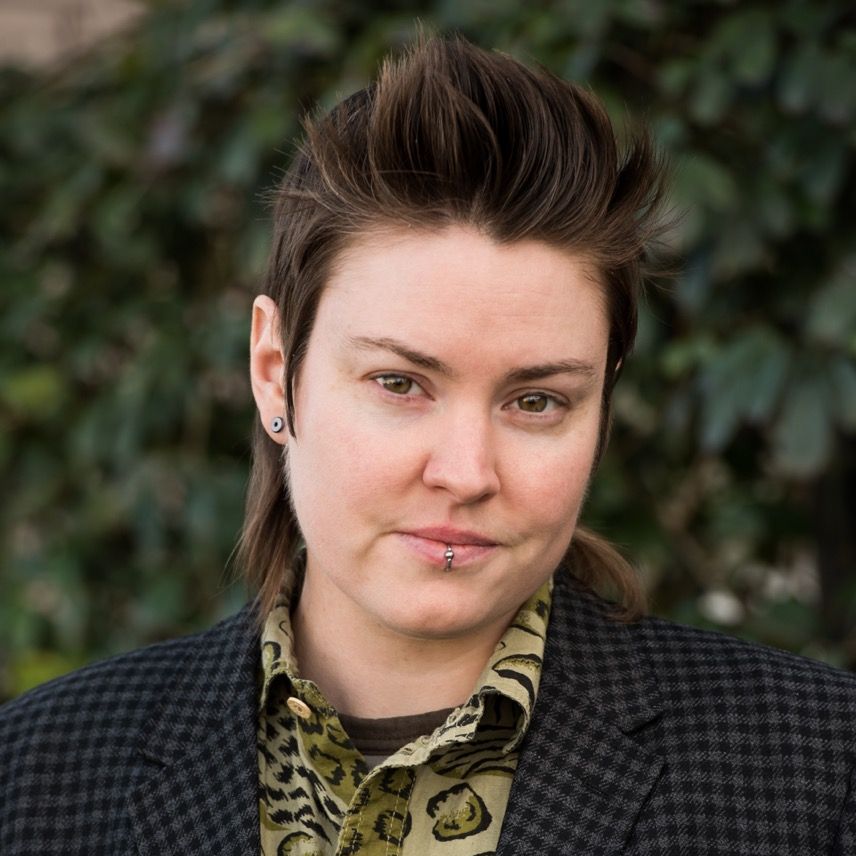 Max Voltage
Max Voltage is a nonbinary queer musician, playwright, composer, performer and producer. Max is a classically trained violinist who has been creating and producing grassroots queer art & performances in Portland, Oregon for over 18 years.
Max is the creator of Homomentum, a satirical post-earth sci-fi musical and Turnback Boyz, and time traveling queer boyband. In Turnback Boyz, Max plays Peter Pansy, a glam dandy fiddle player from the future. 
Max uses storytelling, humor, music, dance, drag, pop culture, costuming, props, camp and satire to create accessible, entertaining musical theater centering under-represented voices and inspiring the imagination. Intersectional Issues addressed include gender (challenging the binary, misogyny and toxic masculinity), racial justice, queer sexuality & relationship dynamics, body positivity, class and late-stage capitalism.