Turnback Boyz are a time traveling queer boyband exploring history and empowering queers in need.  Turnback Boyz write, banter, dance and sing their way into your heart, while pushing back against toxic masculinity.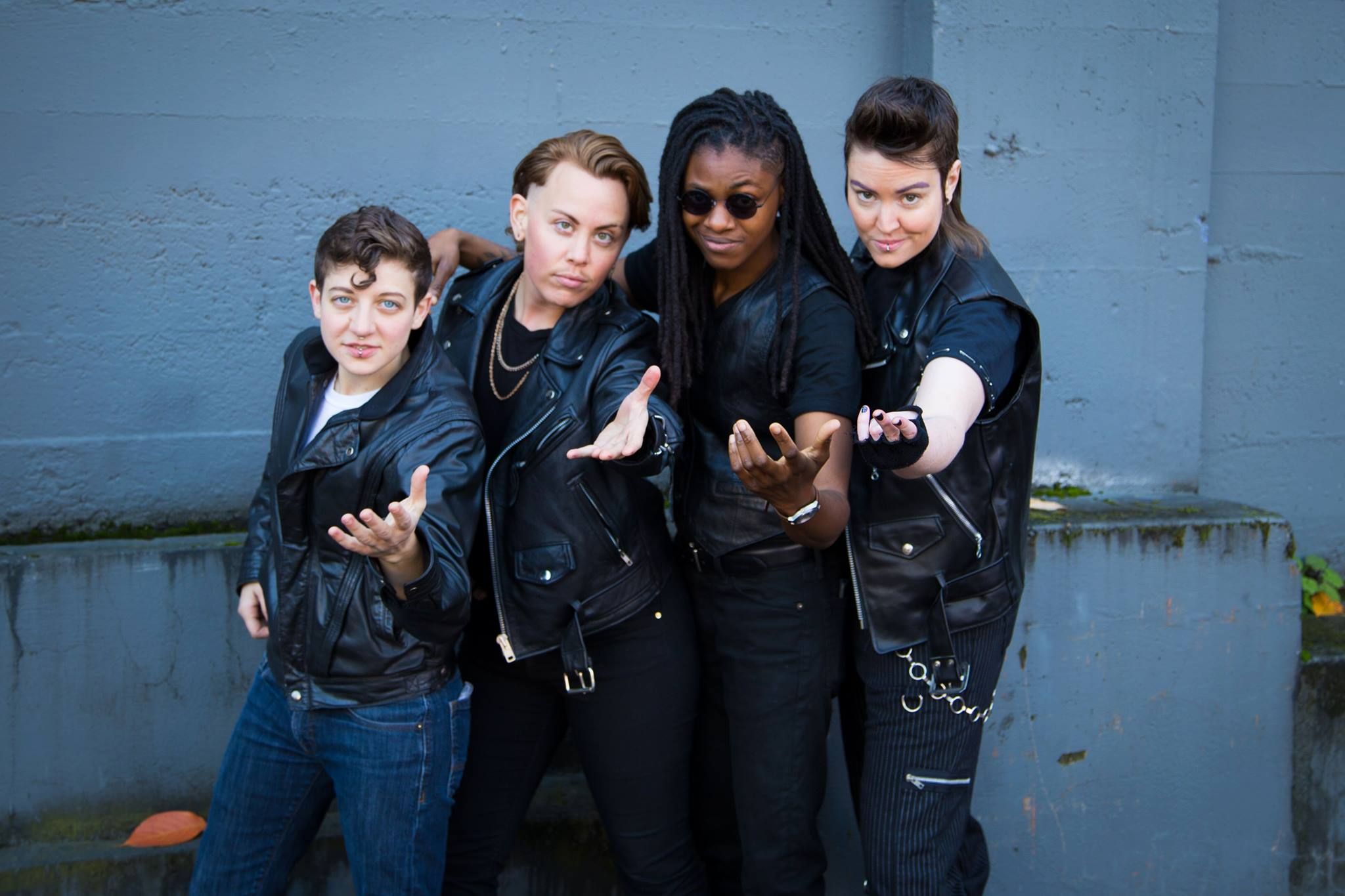 Max Voltage created Turnback Boyz in 2015 as a spin-off project from Homomentum the Musical, and it exists in the same campy queer sci-fi universe.  Max's character, Peter Pansy, is from the future, where/when he finds a time machine (the Turnback), and travels back through time to create the band. 
Turnback Boyz are currently recording their first-ever Album, including songs such as Love is Cheesy, Self Made Man, Yelling in the Dark, Asstrology, Consent is Sexy, Femme I See You and more, thanks to an Individual Project Grant from RACC.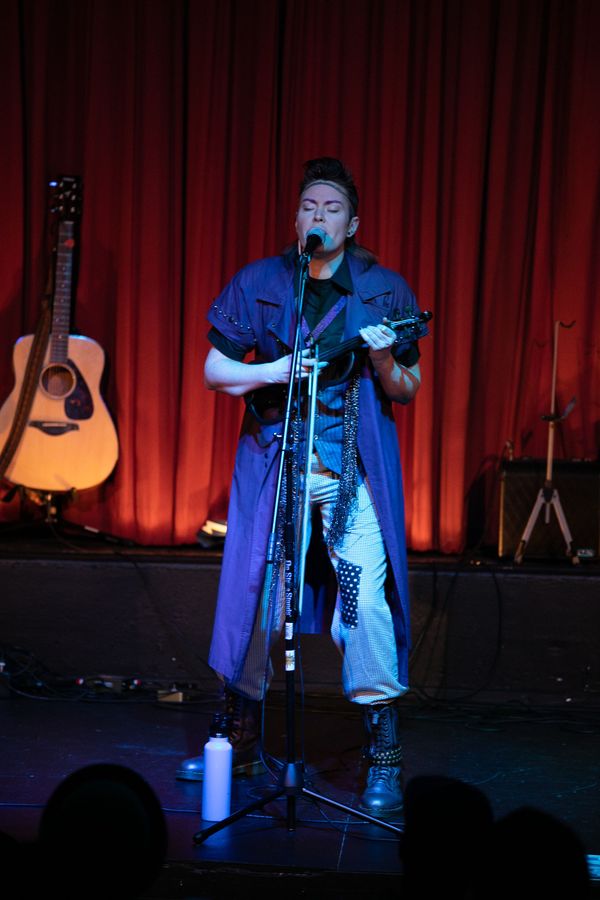 Peter Pansy performs with Turnback Boyz at the Clinton Street Theater, April 2019.
Read more at turnbackboyz.com