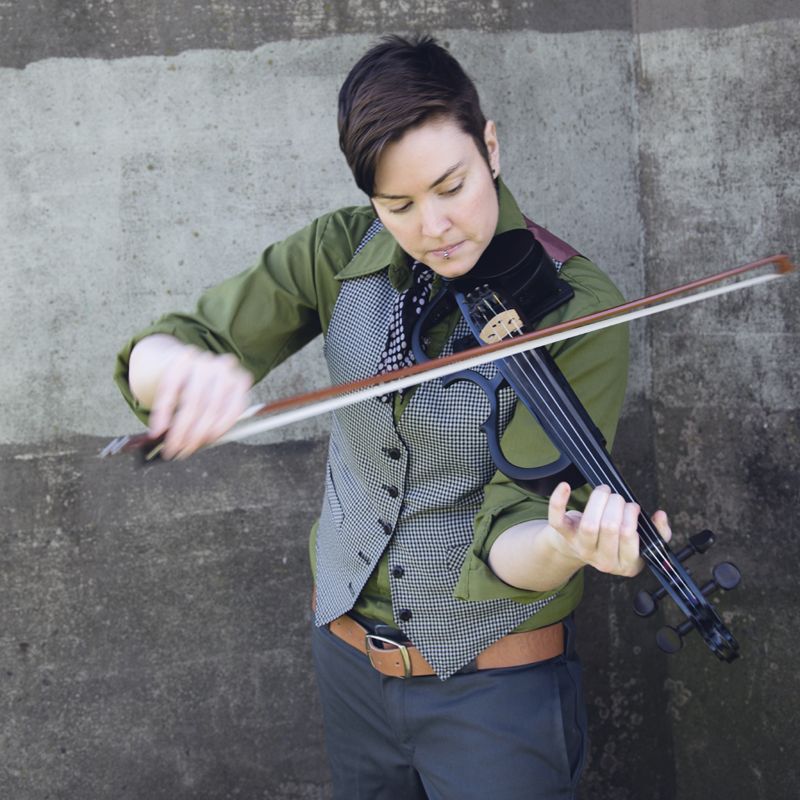 Life-long musician
classically trained violinist
Growing up, Max and their sibling would put on elaborate performances for their parents and friends, any Holiday was an excuse for a show!
At age 3, Max saw Itzhak Perlman on Sesame Street, and was entranced.  At age 5 Max began violin lessons, studying the Suzuki Method at Marylhurst College. A few years later they joined the Metropolitan Youth Symphony and toured with MYS to Italy and the British Isles. More recent musical adventures include composing and gigging with their loop-station, touring with Chris Pureka, and recording on her albums  "Chimera II" and "Back in the Ring." Max also plays Peter Pansy in Turnback Boyz, a fiddling glam-dandy from the future.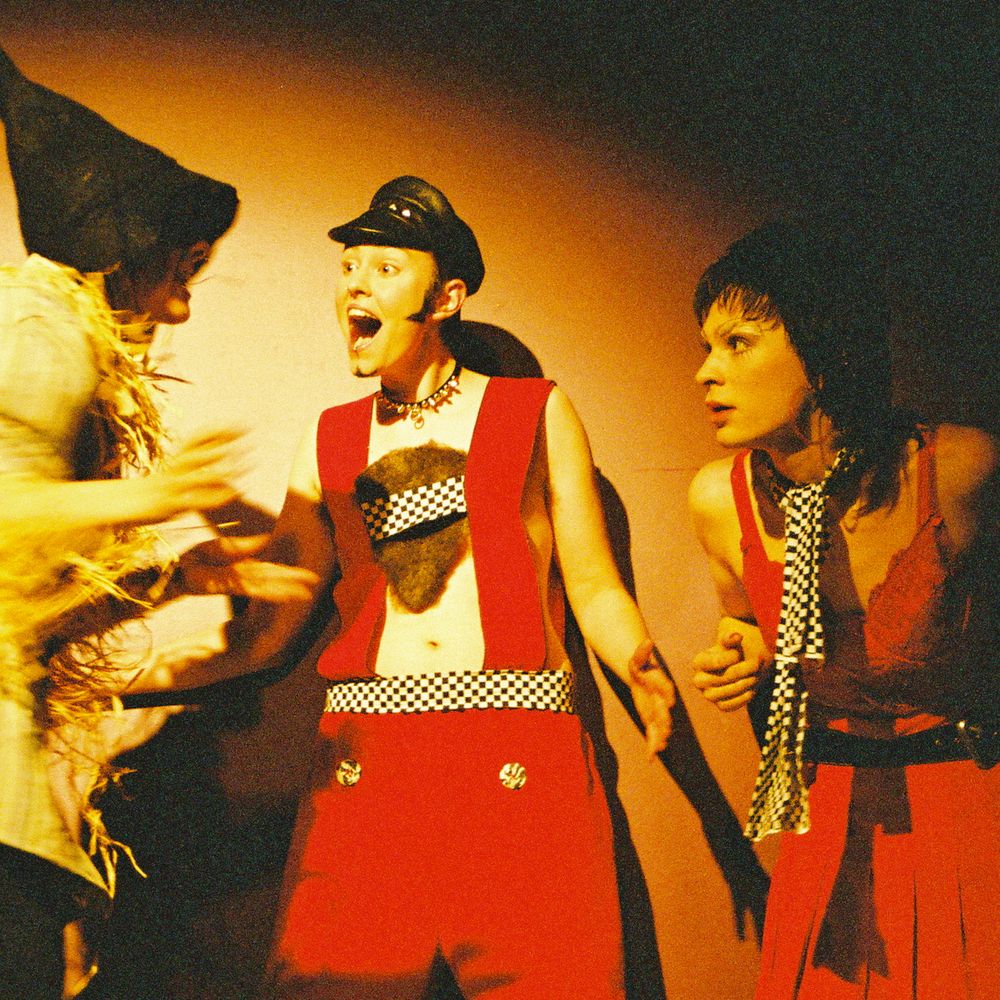 Drag Star & Activist
a King is born
Max entered the world of drag by producing a show at their Jesuit University and creating their first boyband. Soon after, Max won the San Francisco Drag King Competition (VIII). The winning piece included yo-yo choreography and was a duet with their drag queen sibling Devan M, and they went on to form Ubergay Cabaret together and created 5 original drag cabarets in Portland, OR, culminating with Jack's Off the Beanstalk (photo right) a queer fairy-tale opera, which toured to Washington, DC and New York City (the Slipper Room, 2014.)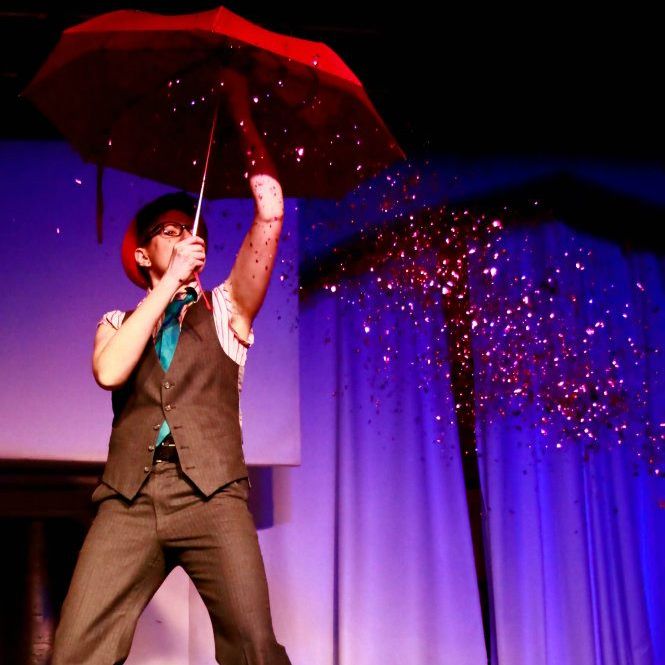 Entrepreneur & Producer
back to school
After Ubergay dissolved, Max went back to school to learn about producing art via the Business Management program at Portland State University. Post-MBA, make created Pants-Off Productions, a grassroots event-production company, and as Pants-Off, Max produced, MC'd and performed in over 40 cabaret, live-music, dance and theater shows including Freakshow-a-Go-Go, Kick/Ball/Change, Homos Got Talent and the Homomentum Cabaret, which helped to inspire Homomentum the Musical!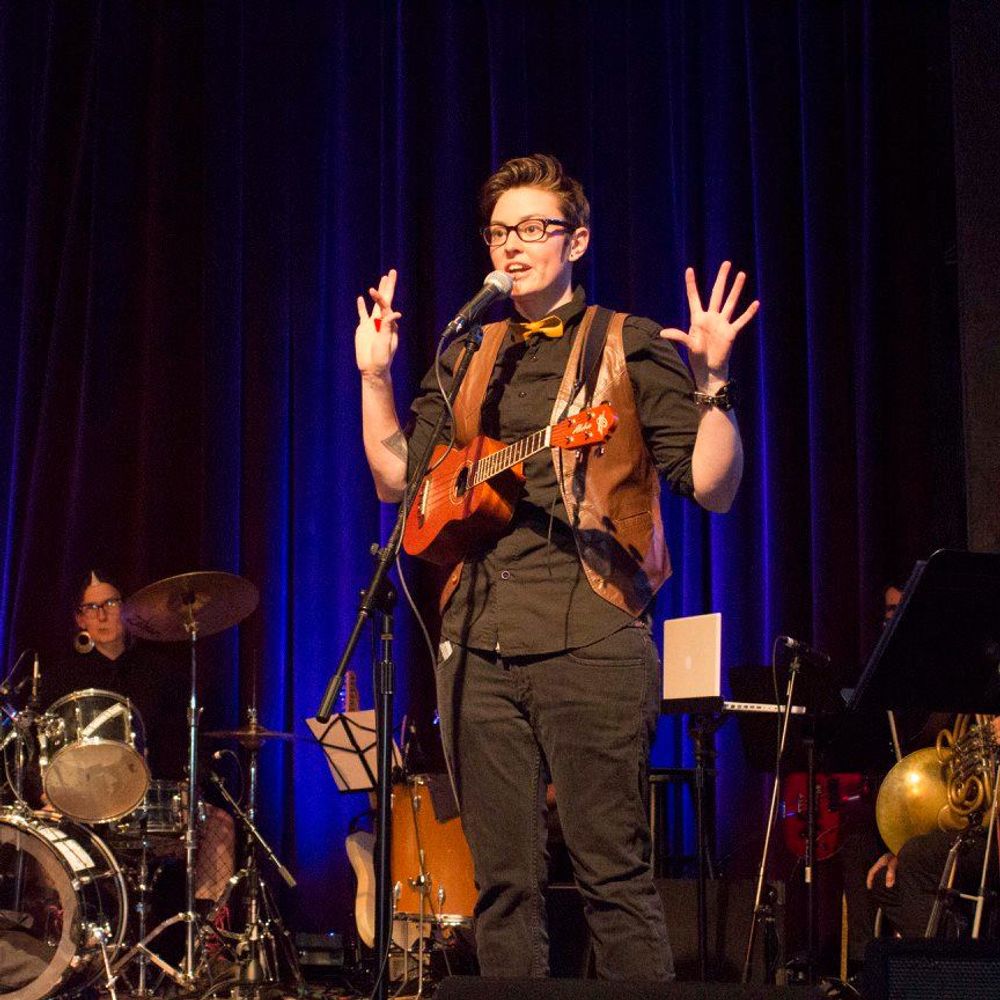 Playwright & Composer
creator of worlds
Max's official foray into the world of theater began with Reclaiming Pink, a one-person show about gender. 
Soon after, Max came up with the idea to create a Musical inspired by the themes of the Homomentum cabaret series. Thanks to natural theatrical instincts, a DIY course in playwrighting, and a RACC grant, Max created Homomentum the Musical, which culminated in a 3-show run at CoHo Theater, recording of the soundtrack and an Album Release Performance (picture right).
Inspired by the audience enthusiasm for the boyband component of Homomentum the Musical, Max created and cast Turnback Boyz as a Homomentum spin-off project